Epoxy Resin is easy to apply if you follow a few rules
Learn the biggest mistake to avoid in resin application
GAC 800 is a comparable substitute for resin, with one limitation
What is CRAZING?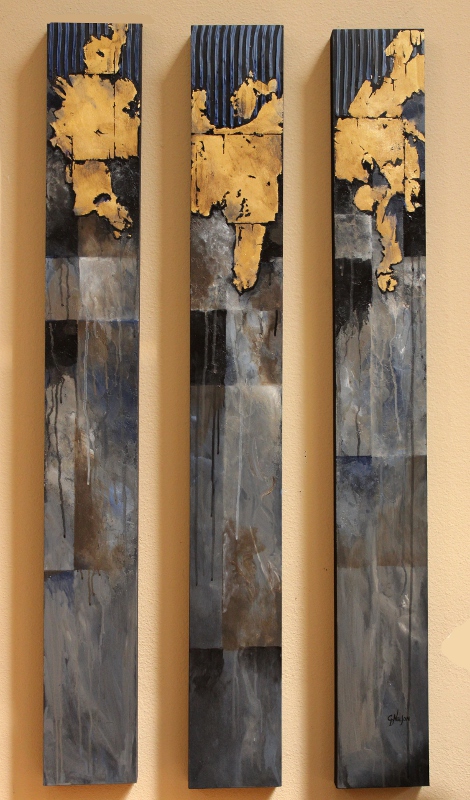 Resin over metal leaf
Resin enhances the shine and protects delicate gold leaf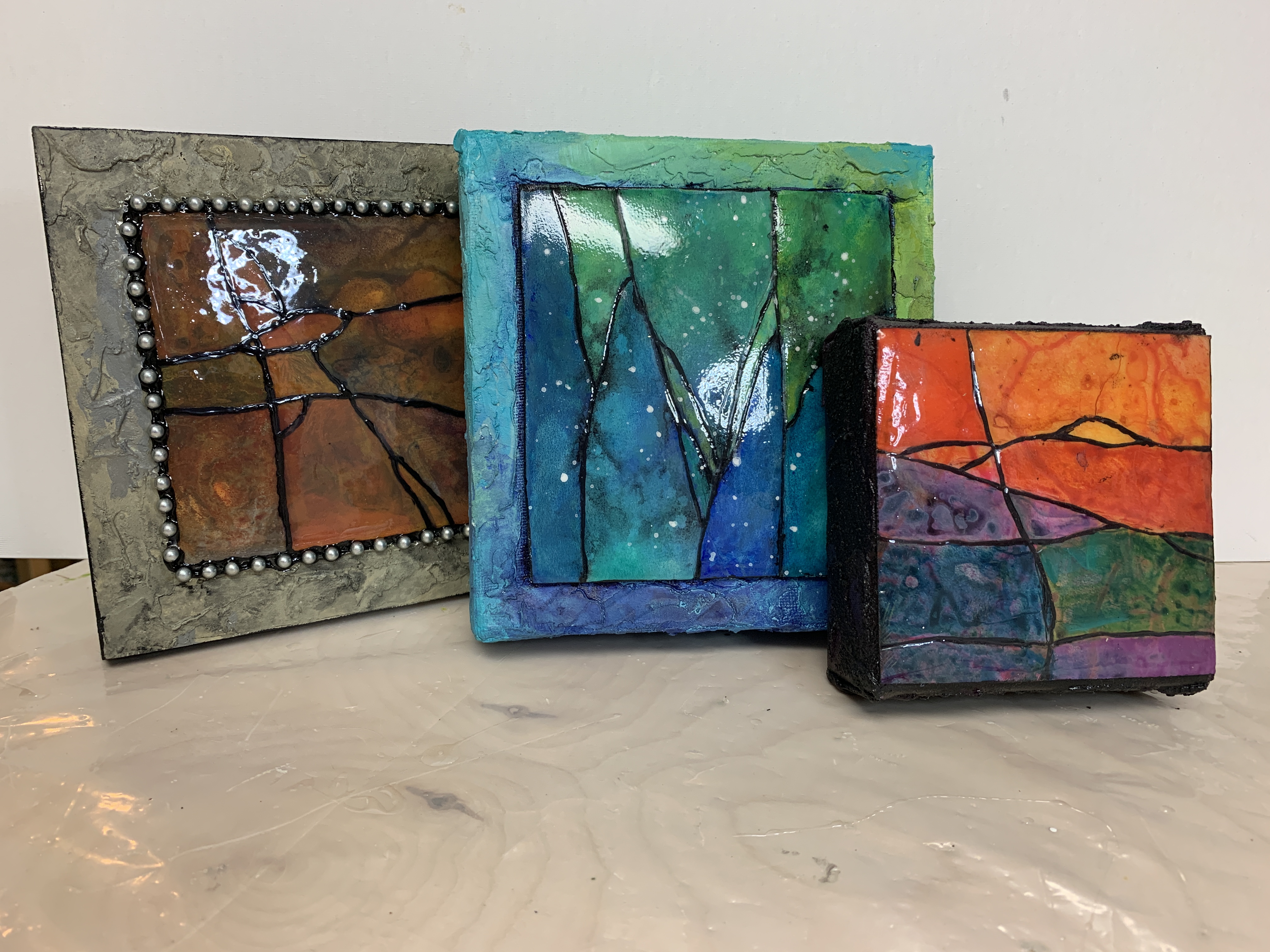 Three examples finished
with GAC 800
The colors are vibrant and the finish is shiny.
Make your artwork come alive
See how these finishes can make your colors pop.
Here's some of my other mixed media courses
Online courses are perfect for learning at your own pace. You can go as fast as you want, or take your time. Once you purchase a course, you will have access to it forever.