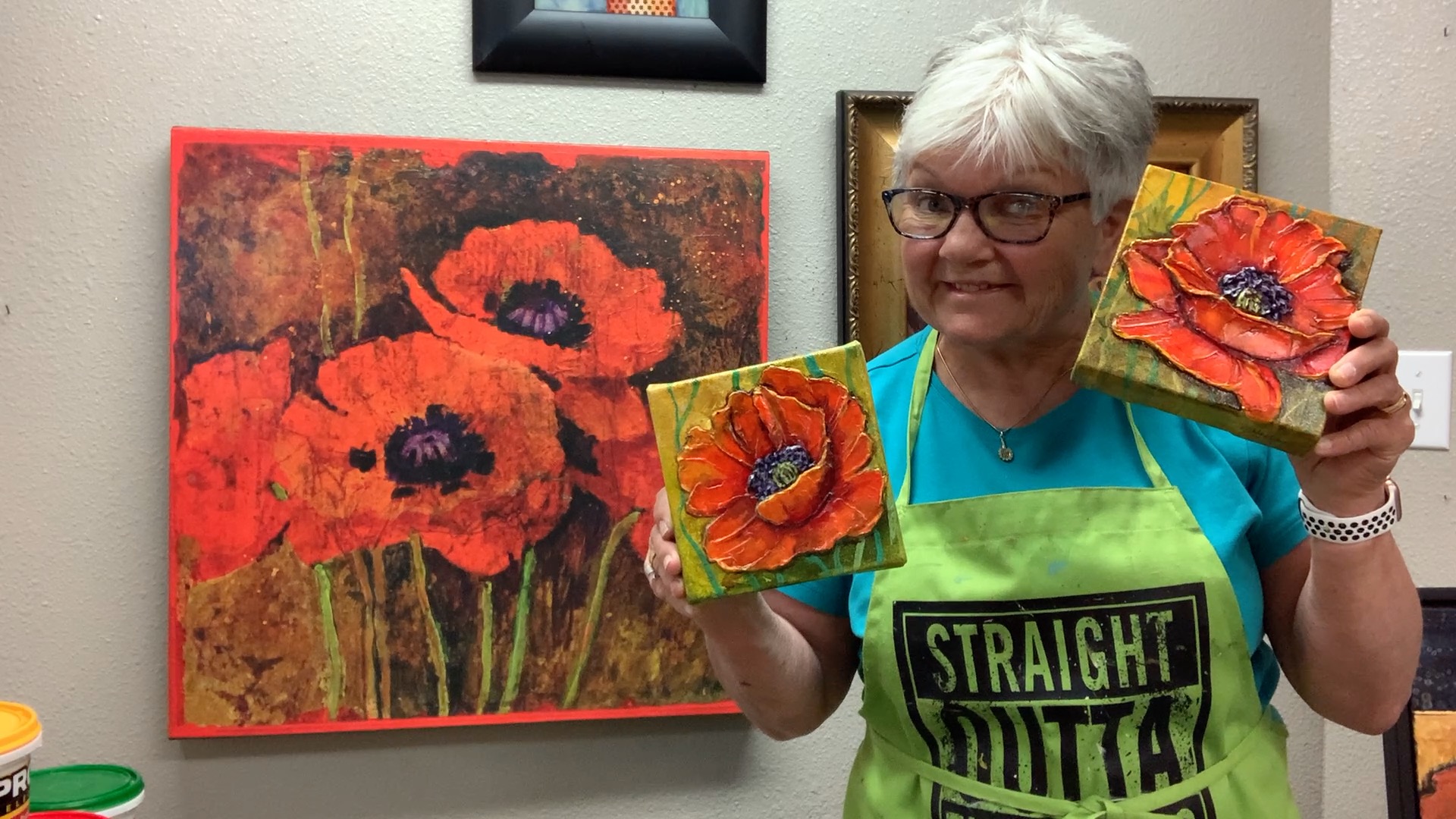 Texture medium outlines the petals
Your poppies will POP OFF the canvas with this sculpting technique.
I LOVE poppies, especially the large oriental poppies. The problem here in Colorado, is that poppy season is also hail season. You can wait all year for that glorious display, only to have it flattened in a few minutes.
In this course you will have poppies to enjoy all year round.
Over 2.5 hours of my video instruction will make you into a poppy expert.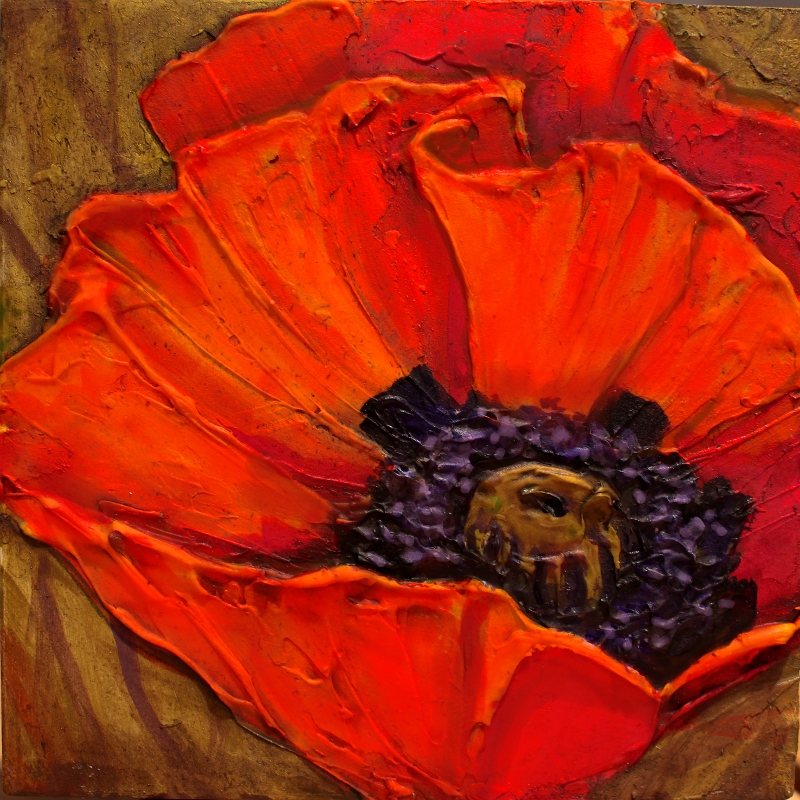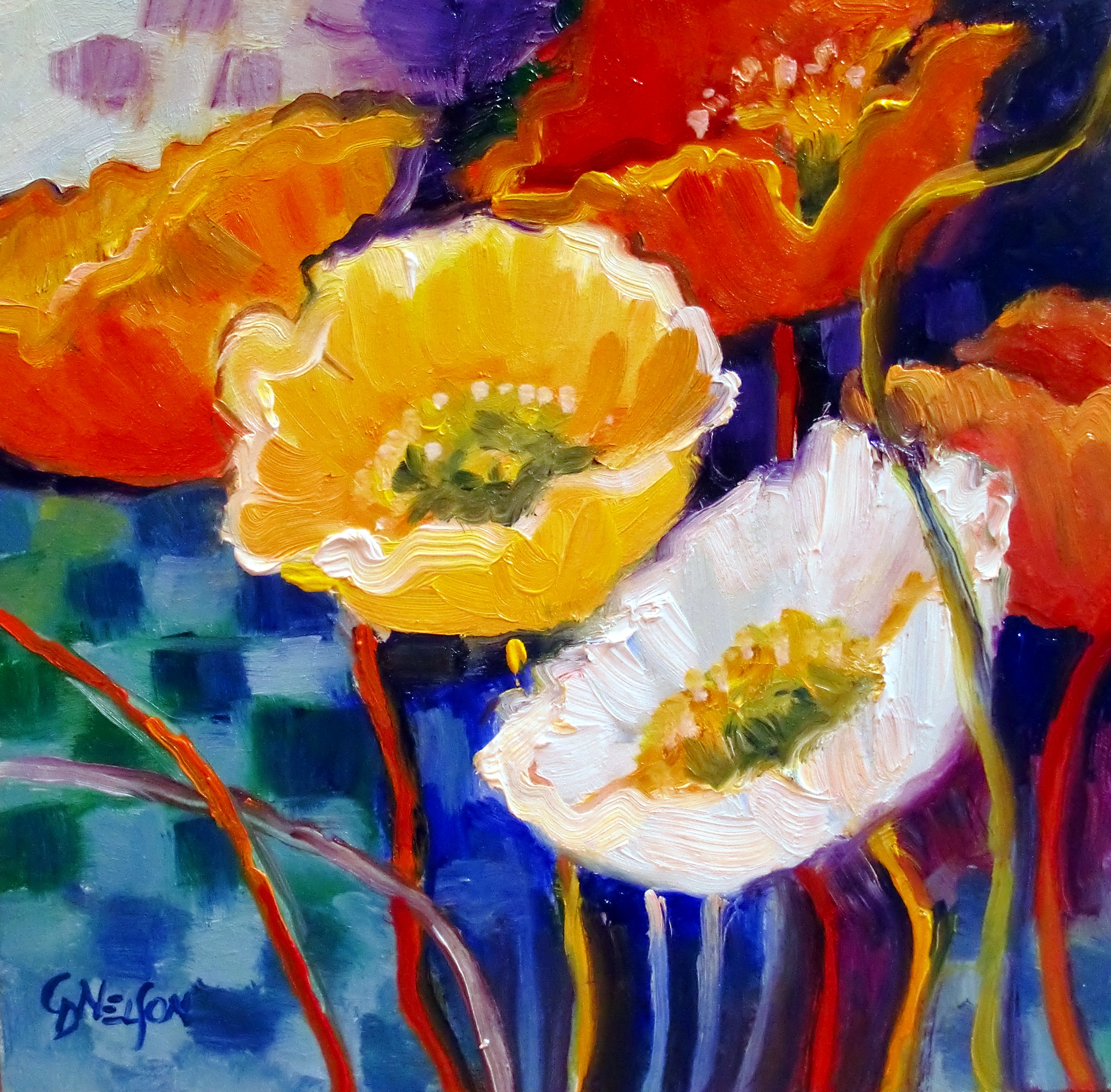 ICELAND POPPIES
Need help drawing poppies?
No worries! You will find pattern templates that will help you in drawing and painting your poppies.
It's easy with a little practice.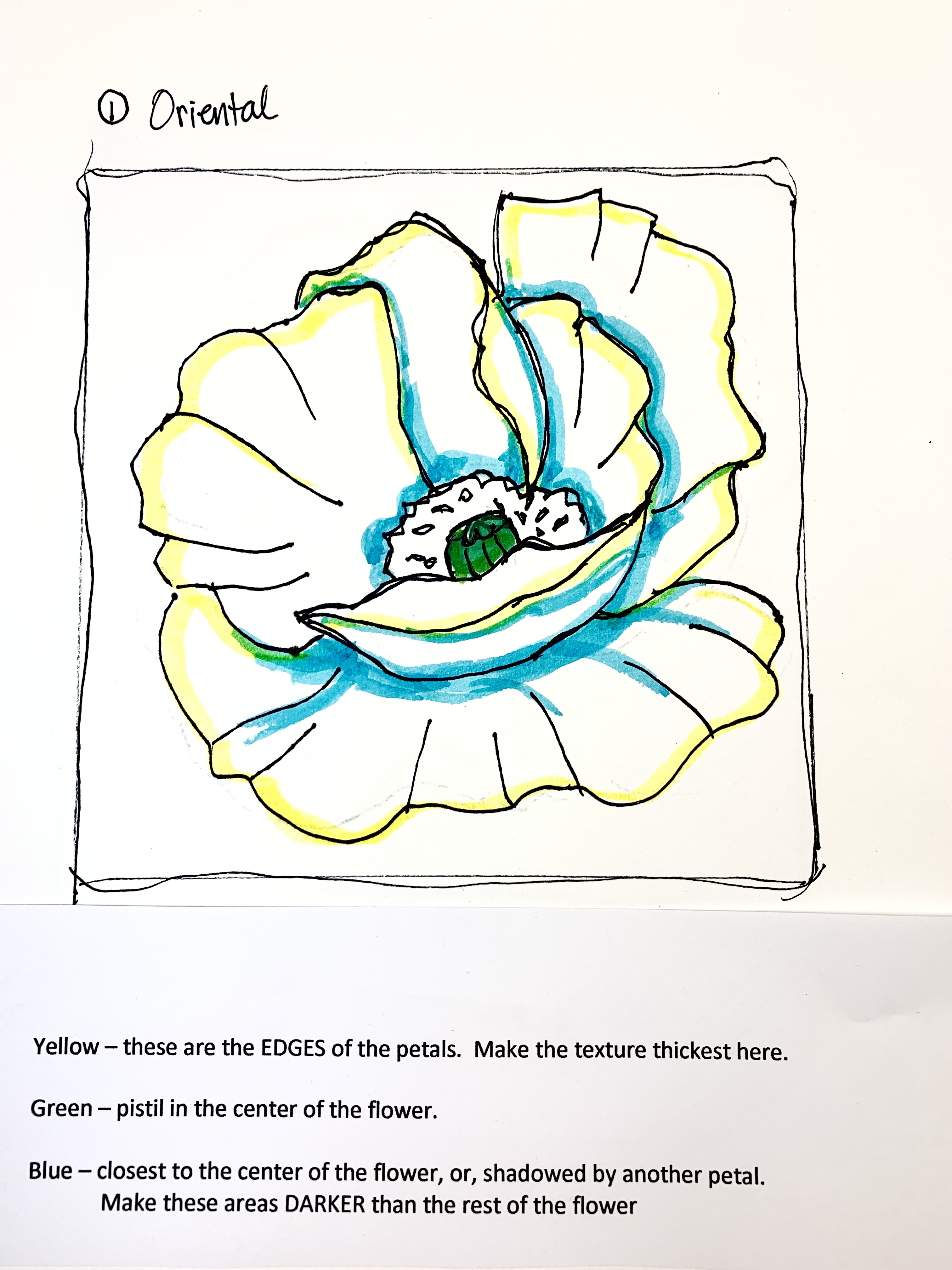 Check your inbox to confirm your subscription